For many businesses calls are their most important type of lead. In fact, 65% of businesses consider phone calls to be their most valuable, highest quality source of leads, and this is backed up by data that reports 43% of all search-related conversions happen over the phone.  This is why we have developed this new tool specifically to give you more data about your callers which will help you manage phone calls as effectively as possible, turning potential leads new business.
Call Tracking Features
Record Phone Calls – Listen to your calls, qualify leads, coach your staff, and improve customer service.
In Depth Call Details – See who is calling you, where their calling from, and how often people are calling.
Lead Tracking – Keep track of all your potential customers, all stored conveniently in your Local control panel.
How to use Call Tracking
Call Tracking is really easy! Once you are signed up for call tracking, we will generate a number and have it added to local page and all your local listings, including Google*.  Then you can simply login to your control panel to evaluate the data coming in.  It will look like this: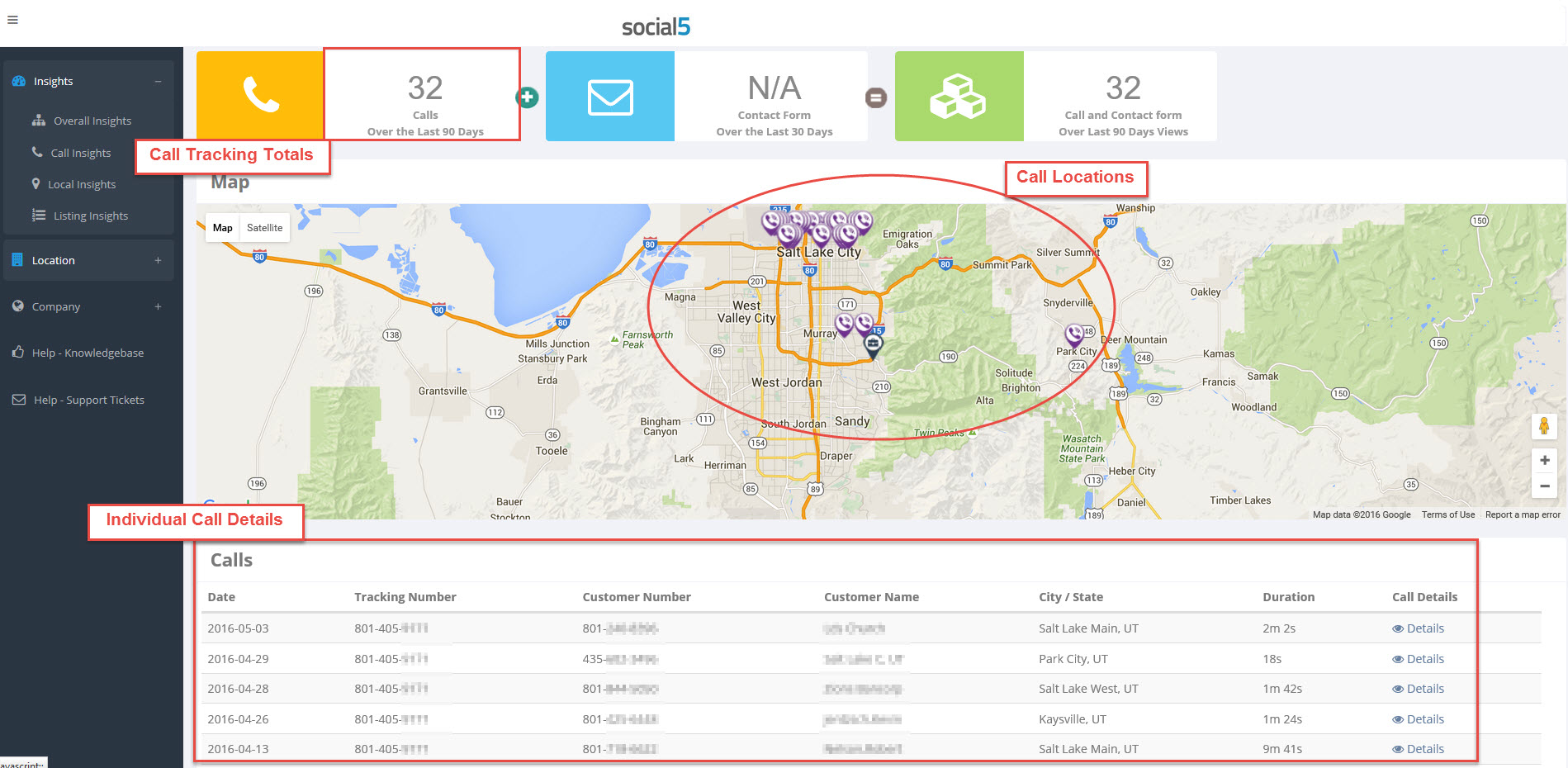 *Ability to add number to Google is dependent on verification and is not guaranteed.